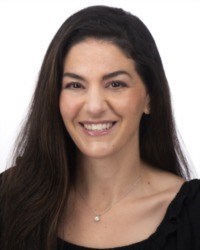 Marin County is a wonderful place to be able to call home. As a Marin native I have seen so many of my childhood friends leave this place only to return. They know, as well as I do, that this is a beautiful place to raise a family. This area also offers so much to enjoy with the weather, beautiful homes, and charming cities. My youth was spent hiking through hills, playing soccer with my friends, and getting ice cream at Silbermann's.
I grew up in the food business helping my parents at their deli in Sausalito. I always had a passion for baking and beautiful kitchens. I went on to college and earned my degree from San Diego State University with a BS in Food and Nutrition. After further training I became a Registered Dietitian. However, my passion for beautiful kitchens and cute homes became undeniable which led to my decision to obtain my real estate license.
What I bring to the table is the honest truth and great customer service skills. Whether you are buying your first home, selling the home you have lived in for 30 years, or increasing your investment portfolio, I can help you every step of the way.
I have over 40 years of experience living, working, and experiencing all of Marin. I hope to get the opportunity to share my knowledge with clients who are looking for both a skillful real estate representative as well as insider knowledge from a true local.
I look forward to meeting and working with you, and afterwards I promise a pizza from the best pizza place in Marin.
---
Q&A with Judy Arai, Realtor 
How long have you called the Bay Area home?
I moved to Marin County when I was 2 days old and only left to go to college, so some 40+ years.
Sell us.  Why Marin County?
I have wondered why I have stayed in Marin for so long and it is not only because my family is still here, but because Marin is the most unique county in the Bay. You are surrounded by beauty all over. You are close to SF, East Bay and the wine county. You cannot beat Marins' weather. It is summer in Marin while it is winter in the city.
You have the best outdoor living lifestyle to make health your priority. Marin is known for road biking, mountain biking, hiking the beautiful trails, and much more.    
Give it up.  Where is your favorite secret (or not so secret) destination in Marin County?
I have a few!
Bass Lake: Its out in West Marin. Grab a bathing suit, towel, some hiking shoes and a picnic. You will walk about 2 miles to a little water hole.
Tennessee Valley: Another beautiful walk to the ocean. The scene looks like the beginning scene in Grease, well to me at least.
Have kids and love to bike? Check out Stafford Lake Bike Park in Novato.
Want to see beautiful homes and get a workout? Check out the Dip Sea stairs in Mill Valley.
Pizza? By far Lococo's pizza in Terra Linda is an all-time fav.
Complete this sentence: In my free time....
I am chasing my 14-month-old, volunteering at my daughter's school, enjoying our new gym in the garage, and hiking along the beautiful Marin trails 
---
Contact Judith Arai
Contact Judith (Judy) Arai, Realtor at Bay Area Modern Real Estate, at 415-994-5963 for your real estate needs in Marin County.