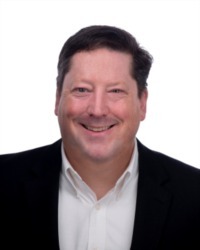 I've been interested in real estate for my entire adult life. From early exposure to architectural styles and how living space translates and enhances daily living to regularly visiting virtually every open house that I can, it's a been long-term recreational activity! Serving real estate clients to help guide them through the purchase or sale of their home is an exciting privilege for me.
I was born on the West side of Cleveland, Ohio, attended university in Houston, Texas, moved to San Francisco in 1992, and then San Rafael in 2007. My professional career began in Consulting for seven years, Advertising Media sales for 5, and Pharmaceutical/Medical sales for the past 19 years. I consider selling Real Estate to be the most rewarding evolution in my career due to the value that home ownership represents.
My wife Jill is a middle school math teacher with 23 years at the same school in Kentfield. Our son Luke and daughter Kate are currently at Terra Linda High School.
My primary goal is to translate the needs of each of my clients into sales that exceed their expectations and/or find and secure the exact right place for them to call home. My secondary goal is to make the process as smooth and stress-free as possible for you!
---
Q&A with John Klima, Realtor 
How long have you called the Bay Area home?
I rolled into San Francisco sight unseen on Labor Day 1992 with all my worldly belongings in the back of a Nissan pickup truck. I moved to San Rafael with my wife and two children into a mid-century modern Eichler Home in May 2007.
How long have you worked in Real Estate?
I have enjoyed assisting several friends and neighbors to help them find their homes in a non-professional capacity.  Through the maintenance and refurbishment of our own house, I have become a go-to person regarding many neighborhood projects.  It's been especially rewarding to see how this has positively affected our own streetscape!
Sell us.  Why the SF Bay Area?
There just are not many places in the United States that have everything that we have in the SF Bay Area!  Great weather, amazing topography, and varied cultures and people.  And to top it off, it's easy to find and create communities that feel like home here.
Give it up.  Where is your favorite secret (or not so secret) destination in Marin County?
The back roads, running through the hills (and Mountain) of Marin are truly unique, and an amazingly easy escape.
On the dining front, Terra Linda has two of my favorite destinations, Lou's Takeaway, and The Monk's Kettle.
Complete this sentence: In my free time....
You'll see me cycling on the roads and trails of Marin, spectating at our kids' sporting events, at live music shows, and enjoying as much of our outdoors as I can!
---
Contact John Klima
Contact John Klima, Realtor at Bay Area Modern Real Estate, at 415-596-6477 for your real estate needs in the San Francisco Bay Area.