Chinere Davis
Realtor (DRE 01450800)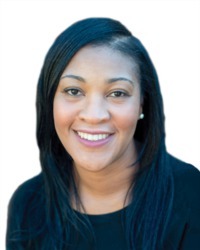 I am an experienced Realtor with a background in Real Estate Development and Interior Design. I have a Bachelor of Fine Arts degree and am currently pursuing a Masters of Business Administration. I have assisted clients with buying, selling, and financing and welcome the opportunity to assist you with your real estate needs throughout the bay area. 
---
Q&A with Chinere Davis, Bay Area Realtor 
How long have you called the Bay Area home?
The Bay Area has been my home for more than 16 years.
How long have you been a Realtor in the Bay Area and what (real estate related) accomplishments are you most proud of?
I have been a licensed real estate agent for 14+ years.
Sell us.  Why the San Francisco Bay Area?
The Bay Area is a beautiful place to live, work, and play. The architecture, landscapes, stunning views, diverse cultures, and spectacular food is among the best in the world.
Give it up.  Where is your favorite secret (or not so secret) destination in the Bay Area?
My favorite destination in the Bay Area is the lawn at de Young Museum.
Complete this sentence: In my free time....
In my free time I love to travel and enjoy art, music, and food.
---
Contact Chinere
Contact Cinere Davis (DRE 01450800), Realtor at Bay Area Modern Real Estate, at 510-409-3472 for your San Francisco Bay Area real estate needs.
Sold on 8/23/2021 466 Crescent Street #404
Oakland, CA 94610